The South Coast
The South Coast is the most easily accessible section of the country's southern region, with a variety of scenery including marshlands,
bays, farmed grasslands, estuaries, and black sand deserts. This tour is ideal for individuals who want to see a glacier up close.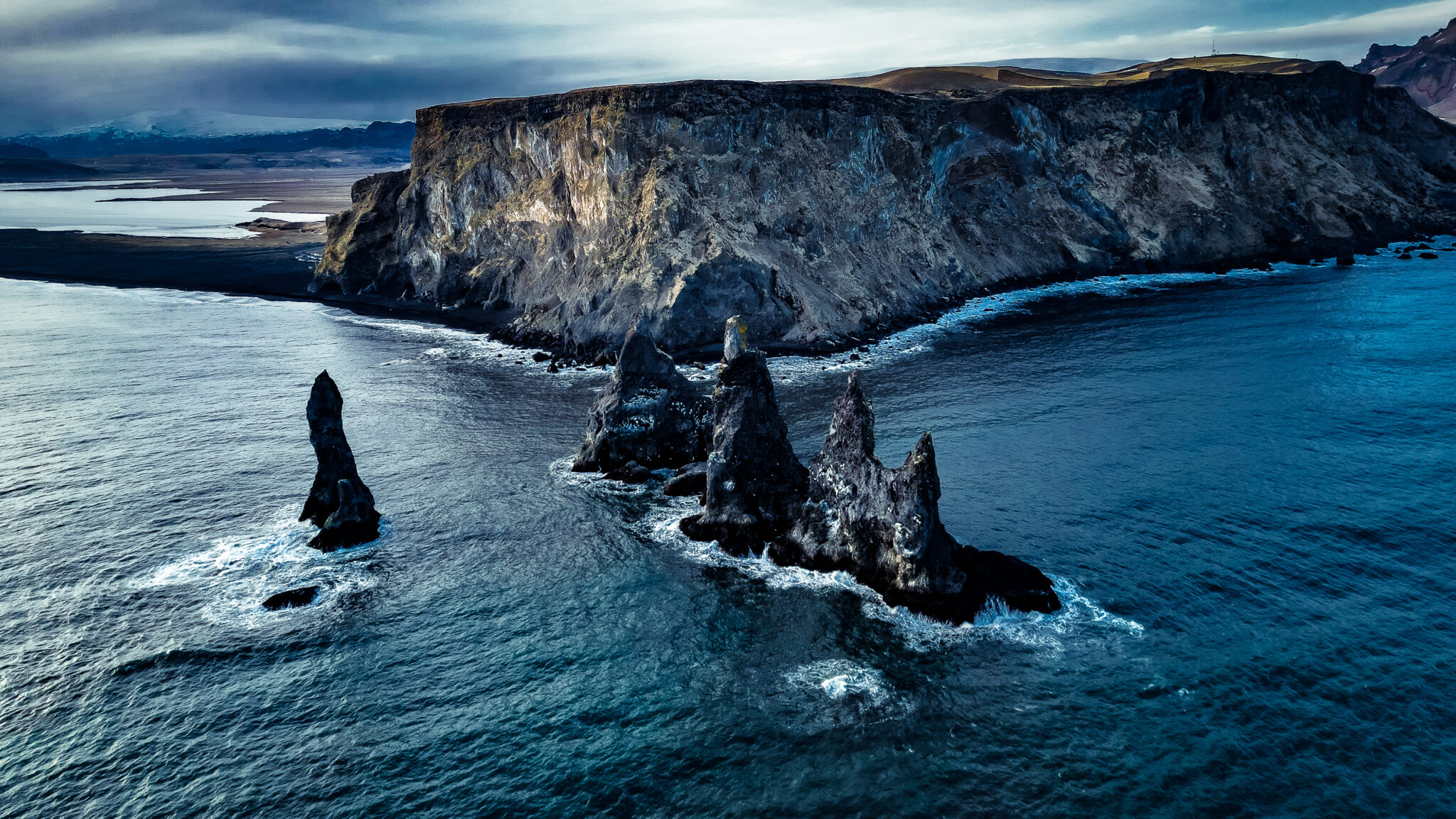 Seljalandsfoss and Skógafoss
Two beautiful but distinct waterfalls. Seljalandsfoss originates from a large glacier but has a fairly narrow cascade. Even so, on a sunny day the falling water catches the light beautifully and in the winter, the icicles all around are a sight to see. The best part? You can walk around the whole waterfall, underneath the cliffs from which the waterfall cascades. Skógafoss is definitely bigger and empties into a river of the same name, where char and salmon can be fished for in the summer. It's possible to walk right up to the booming waterfall, as long as you don't mind getting a bit wet. An alternative is walking up a staircase to gaze at the waterfall from above, keeping an eye out for some local birds while you're at it.
Sólheimajökull
This glacier spawns from the fourth largest glacier in Iceland but it is one of the most easily accessible glaciers.
This glacier outlet spawns 8×2 kilometers (5×1 miles) but has been slowly shrinking for some years now.
Underneath this area is Katla, one of Icelandðs most infamous volcanoes.
Although we won't be hiking during this tour, this glacier is a very popular glacier hiking destination in Iceland.
Dyrhóley
This peninsula reaches 120 meters (393 feet) off the coast and into the sea, featuring a swarm of different birdlife and the infamous arch.
Centuries of erosion have dug into the rock, creating a giant arch over the sea.
Hence the name of the peninsula, translated to Door Hill Island. From May until September, the Atlantic Puffin can be spotted.
Reynisfjara
Stretching out from Dyrhólaey peninsula is the world famous black-sand beach. Of note are the rocky sea stacks sitting off the shoreline,
presumed to have once been trolls that turned to stone. The vibrant array of birds can also be found here,
nestling in the cliffs along the beach and flying out to the ocean for a snack.
The beautiful roaring waves of the beach have tempted many to get close, so look out for the sneaker waves as fatal accidents have occured here.