SNÆFELLSNES PENINSULA ICELAND TOUR & GUIDE
Here you'll find all the information on our Snæfellsnes Peninsula Tour + We created a guide for you
that includes everything you need to know and what to expect at this beautiful attraction in Iceland.
This trip is perfect for a hit of genuine Icelandic culture while also basking in the glory of
the natural geographical wonders and yawning expanse of untouched Icelandic nature.
Our Snæfellsnes Peninsula Personalized Day Tour
We offer a personalized experience tailored to what you want to see at the Snæfellsnes Peninsula.
We start our day early at 8 by picking you up at your accommodation in Reykjavík area to beat
the traffic and crowds. The length of the tour depends on the agreed upon stops and how we've
come to tailor your Snæfellsnes Peninsula tour. There are no age limits and upon requests we
provide car seats for your little ones. Our vehicle is a 5 seat 4×4 Hyundai Santa Fe, which includes our
driver + group of 4 people.
To make the most of your last day in Iceland we also offer a dropoff at Keflavík Airport
at the end of your Snæfellsnes Peninsula Tour (charges apply).
Our Snæfellsnes Peninsula Itinerary
These are the usual highlights on our itinerary that can be personalized and tailored to your group's preferences.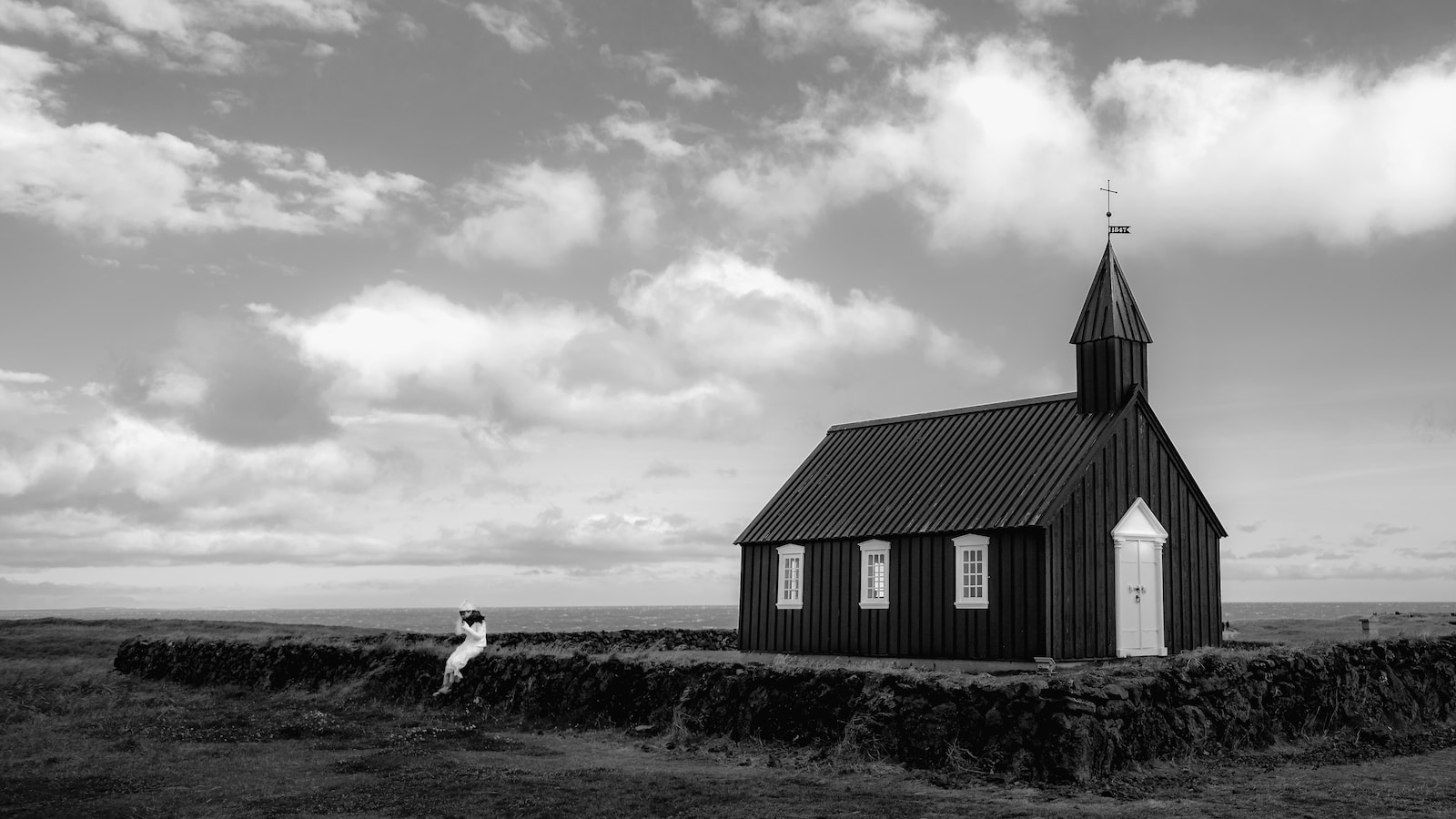 BÚÐIR (HAMLET)​
This church was first built in 1703 but the current building dates to 1848. It is still in use but also a
wonderful sight to see, from both the outside and inside. The strikingly black wooden church stands
alone in a beautiful landscape.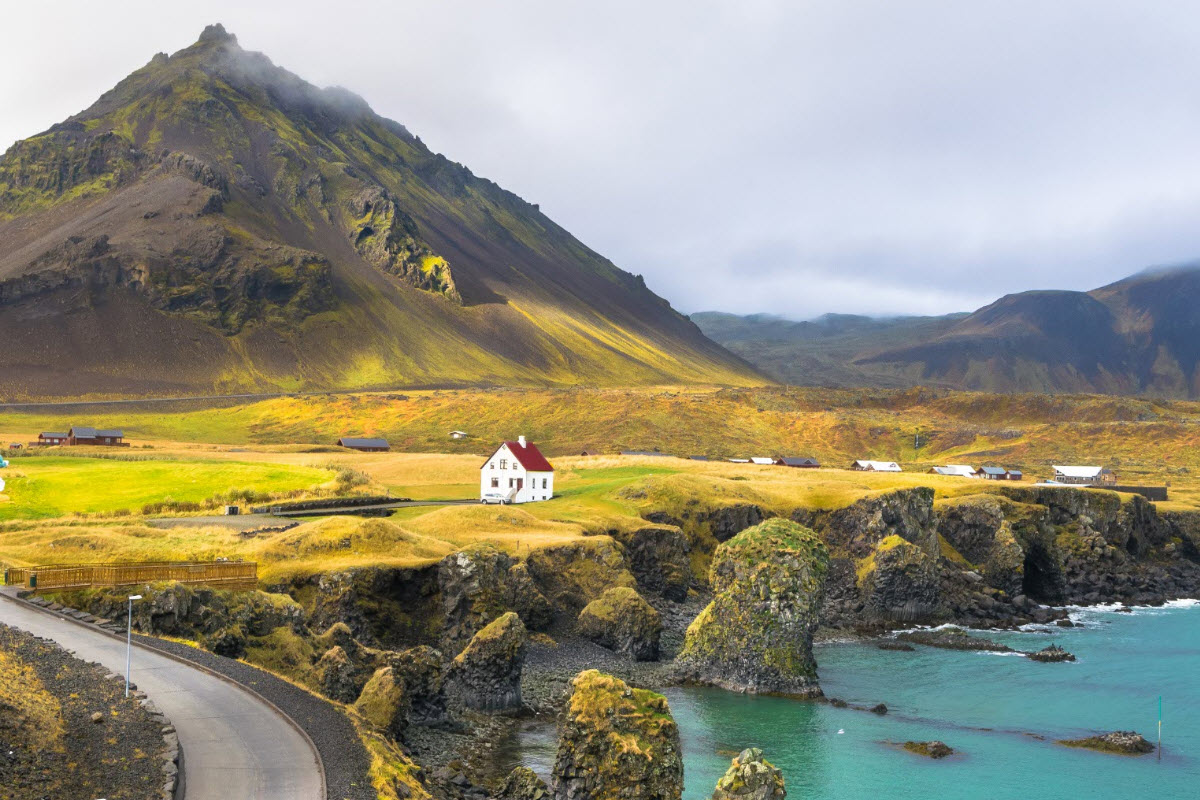 ARNARSTAPI​
This once lively fishing village, popular with settlers due to the easy fishing, has now become a
popular stop while driving around Snæfellsnes. The beach here is a sight to see, with its unusual
rocky formations and arctic terns flying about.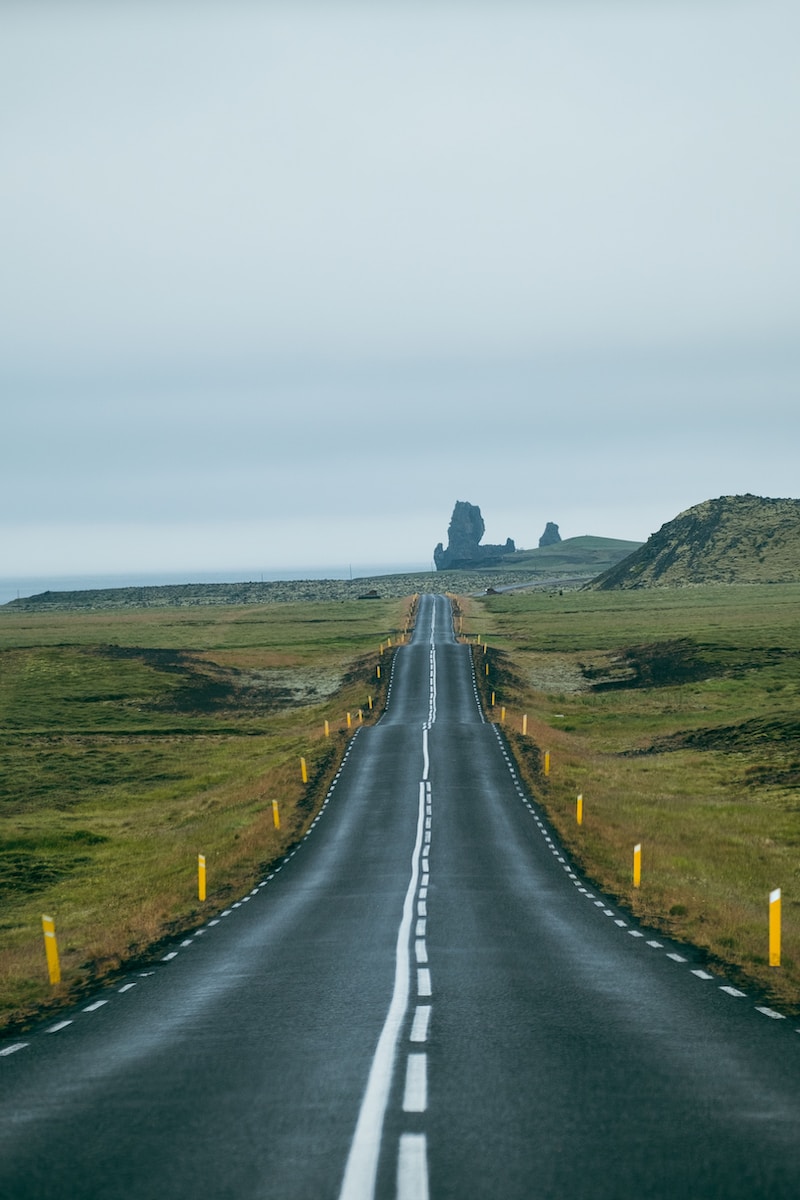 LÓNDRANGAR​
These magnificent cliffs, sometimes named The Rocky Castle, surround the beach at Arnarstapi.
The surrounding fields have long been rumored to be the homes of elves and so, there was never
any farming done on these precious grounds.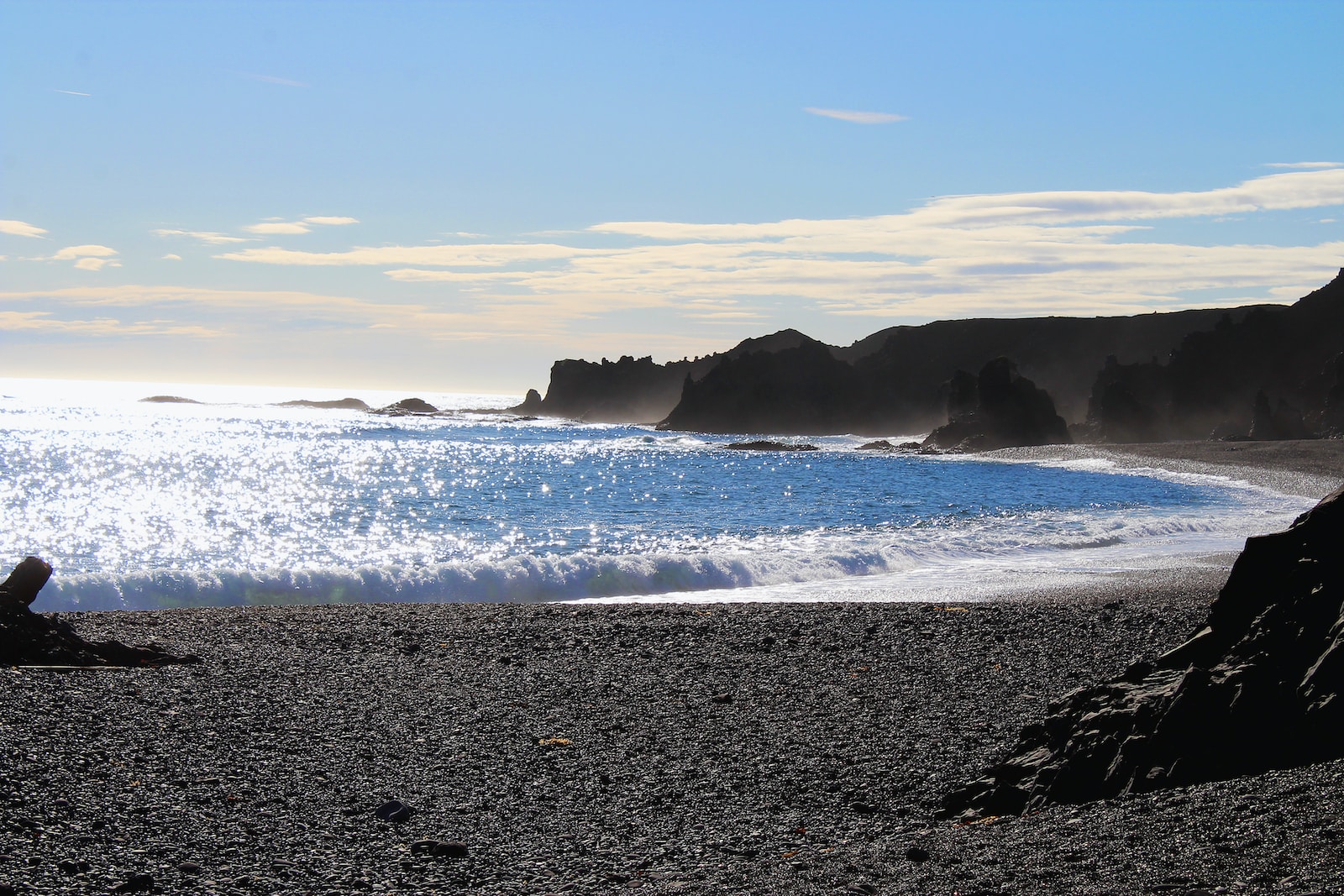 DJÚPALÓNSSANDUR
Similar to Arnarstapi, this beach was once a prosperous fishing village. There, you can test your
strength like the fishermen once did, by lifting four heavy stones, increasing in weight. Try to find the
supposed elfish church and stones some say were trolls that stayed out after sunrise.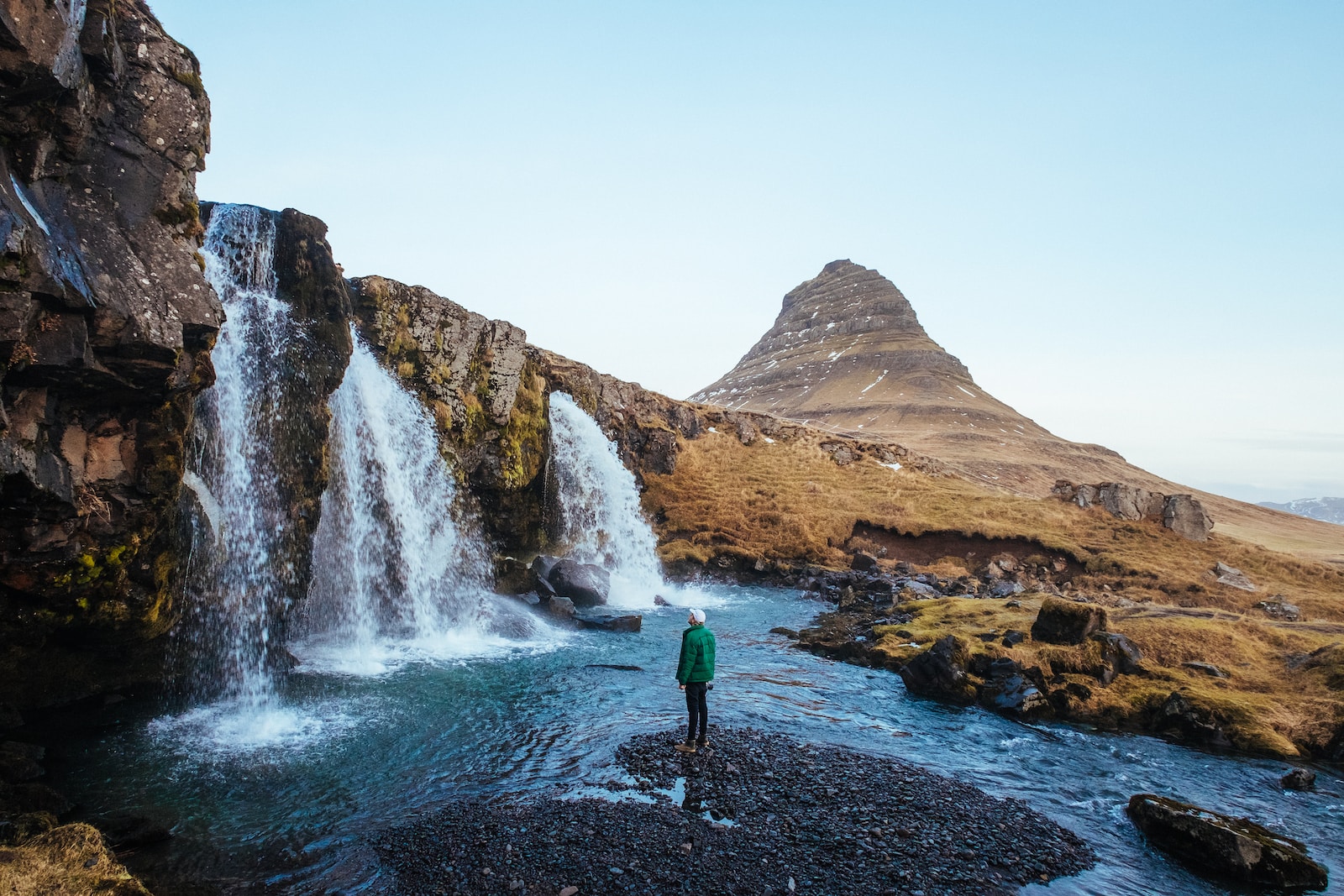 KIRKJUFELL​
This distinctly shaped peak is often referenced as the most photographed mountain in Iceland so get
our your cameras. This mountain, directly translated to Church mountain, takes its name from its
resemblance to a church steeple. Find your own comparison as you take in this magnificent 463
meter (1519 feet) mountain. Close by, you can also catch a glimpse of the waterfall, small in size but
not lacking in beauty.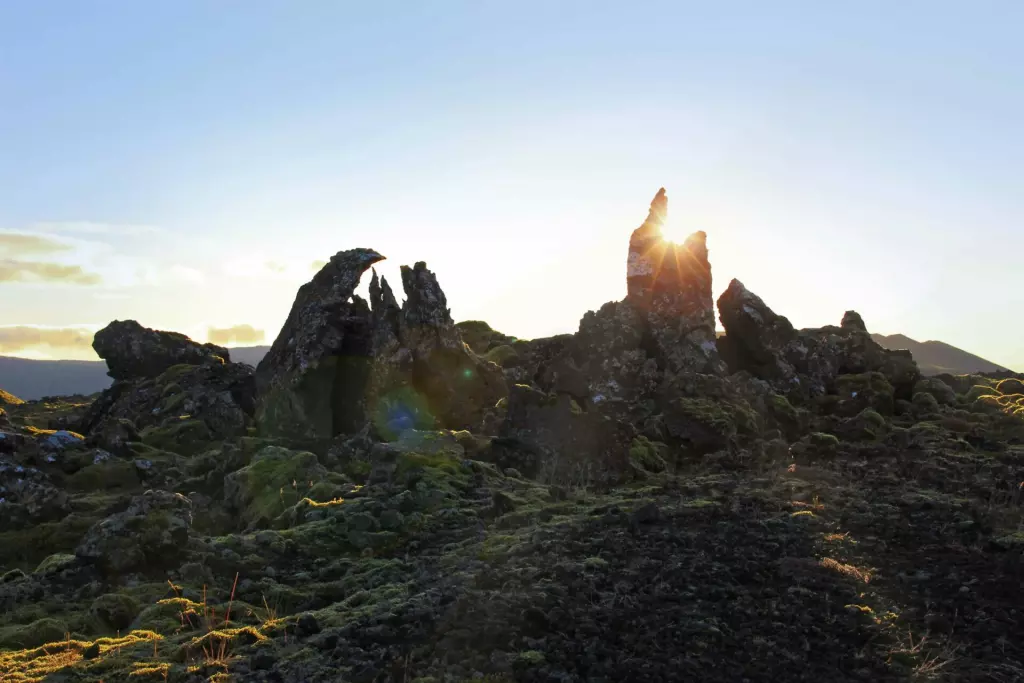 THE MYSTERIOUS BERSERKJAHRAUN
This 4000 year old lava field gets its name from one of the Icelandic Sagas, since two berserkers were
supposedly brought here from Sweden. Four different volcanoes erupted to make this field, which is also covered in craters.
---
What to bring?
We recommend to dress appropriately for the season and weather. A heads up, the weather can change dramatically in just a few hours, no matter the season.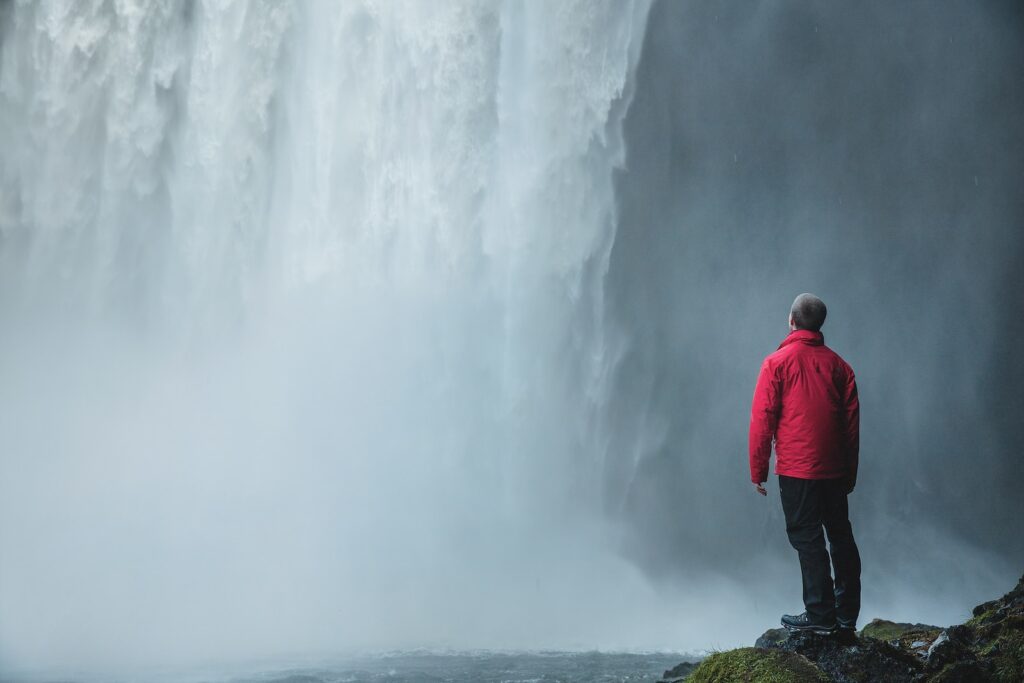 Contact us today to Personalize your Tour
Snæfellsnes Peninsula Complete Guide
EVERYTHING YOU NEED TO KNOW
We made a complete guide for your visit to the Snæfellsnes Peninsula in Iceland.
Where is Snæfellsnes Peninsula?
The Snæfellsnes Peninsula is a region in Western Iceland, located between Reykjavík and the Westfjords. The area, easily accessible all year round and a short two hour drive from the capital area, is a popular destination amongst tourists and locals alike.
How far is Snæfellsnes Peninsula from Reykjavík?
Snæfellsnes Peninsula is only 136 km / 85 miles away from Reykjavík.
Why visit Snæfellsnes Peninsula in Iceland?
Nestled within the Snæfellsjökull National Park, this peninsula captivates with its magnificent landscapes, enchanting folklore, and a prominent subglacial volcano that dominates the scenery. Stretching 90 kilometers (56 miles) between West Iceland, the peninsula is flanked by the Reykjanes Peninsula to the south and the Westfjords to the north. Alongside, a majestic mountain range unfolds, boasting both active and dormant volcanoes, culminating in the breathtaking Snæfellsjökull volcano adorned with its icy cap. Within the National Park, two captivating lava caves await exploration during the summer months. Sönghellir is enowned for its remarkable echoes, evoking a musical ambiance, while Vatnshellir beckons with easy access and vibrant hues, albeit requiring guide and a small entry fee. Undoubtedly, the highlight of this peninsula is the awe-inspiring
Snæfellsjökull glacier itself. Even if not venturing on a glacier hiking tour, it is a sight to behold, inviting you to pause and marvel at its grandeur.
How long does it take to drive to Snæfellsnes Peninsula?
Snæfellsnes Peninsula is conveniently located a 2-hour drive from Reykjavík Capital area. It takes about 2 hours to drive around the entire peninsula. However, that time does not take into consideration any stops. It's recommended to spend at least 8 hours on a day trip to Snæfellsnes Peninsula.
Can you see the Northern Lights at Snæfellsnes Peninsula?
Snaefellsnes is a superb location for observing the captivating Northern Lights. Situated far from major cities, this region enjoys minimal light pollution. What makes Snaefellsnes even more remarkable is its distinctive microclimate, which often results in varying cloud coverage between the North and South sides of the peninsula.
Winter is the optimal time to witness the Northern Lights in Iceland, taking advantage of the long, dark nights that provide the ideal conditions for experiencing this awe-inspiring spectacle.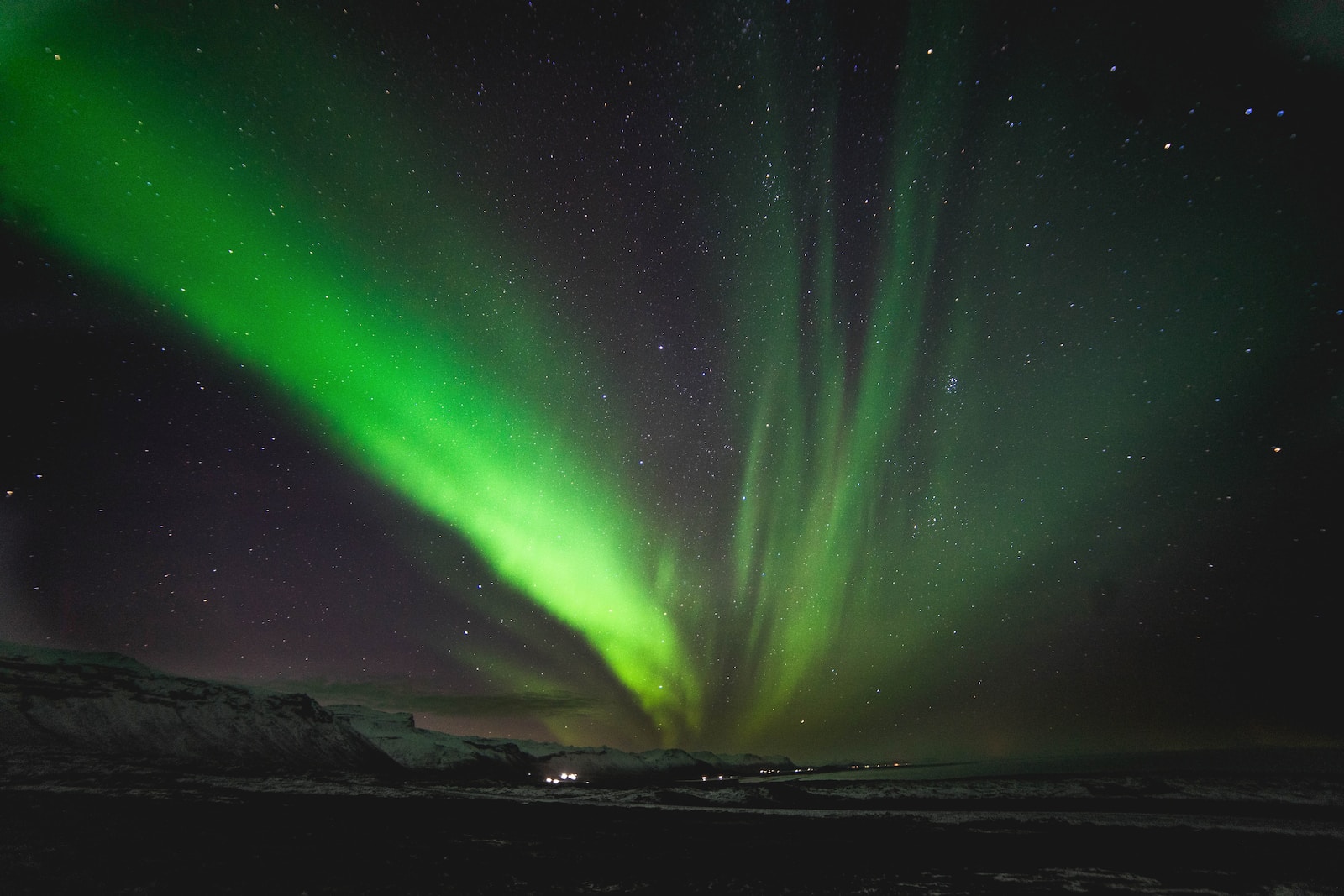 Things to do at Snæfellsnes Peninsula in Iceland
Most of the things you'll want to do are visiting spectacular places in nature and enjoy the breathtaking views the Snæfellsnes Peninsula has to offer. These are some of the attractions worth taking a look at.
Eldborg crater
Eldborg Crater, formed by an eruption approximately 5000 to 6000 years ago, stands as one of Iceland's most captivating volcanic formations. The crater offers a convenient hiking opportunity,
allowing visitors to peer inside its intriguing depths. While the hike itself is relatively easy, one must remain attentive and focused on the trail, as it meanders through a lava field adorned with rocks.
This picturesque crater can be reached by embarking on a 6 km round trip hike, which typically takes around 3 hours to complete.
To access Eldborg Crater, head to the eastern end of the Snaefellsnes Peninsula, where it converges with the mainland. There is a designated parking area for the hike conveniently located at Storrastadir Farm Holidays.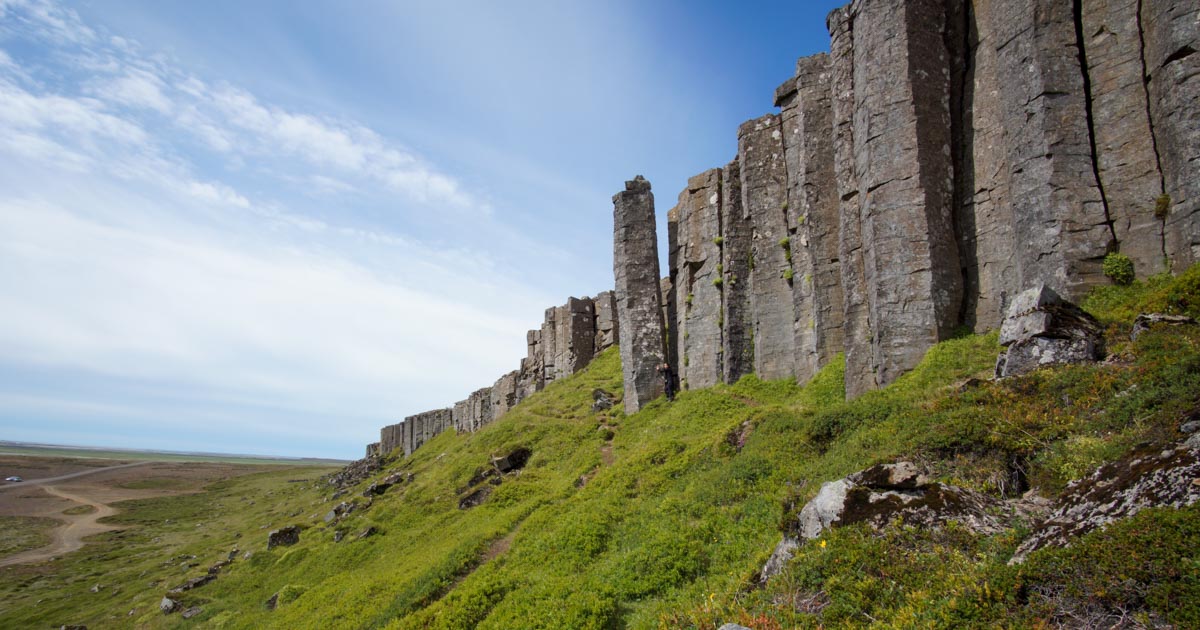 Gerðuberg basalt cliffs
Gerduberg is a remarkable natural site, known for its striking wall of beautiful basalt columns. These columns, reaching up to 14 meters in height and 1.5 meters in width, create an awe-inspiring display. The arrangement of the columns forms a massive wall with stunning geometric patterns, showcasing the power and diversity of Icelandic nature.
To fully appreciate this enchanting location, we recommend walking in front of the cliff and then ascending to the top, where the cliffs appear even more impressive. Accessing Gerðuberg is easy via Road 54, and from the parking lot, it's just a one kilometer walk to reach the cliff.
Take the time to explore this magnificent site and witness the wonders of nature on display.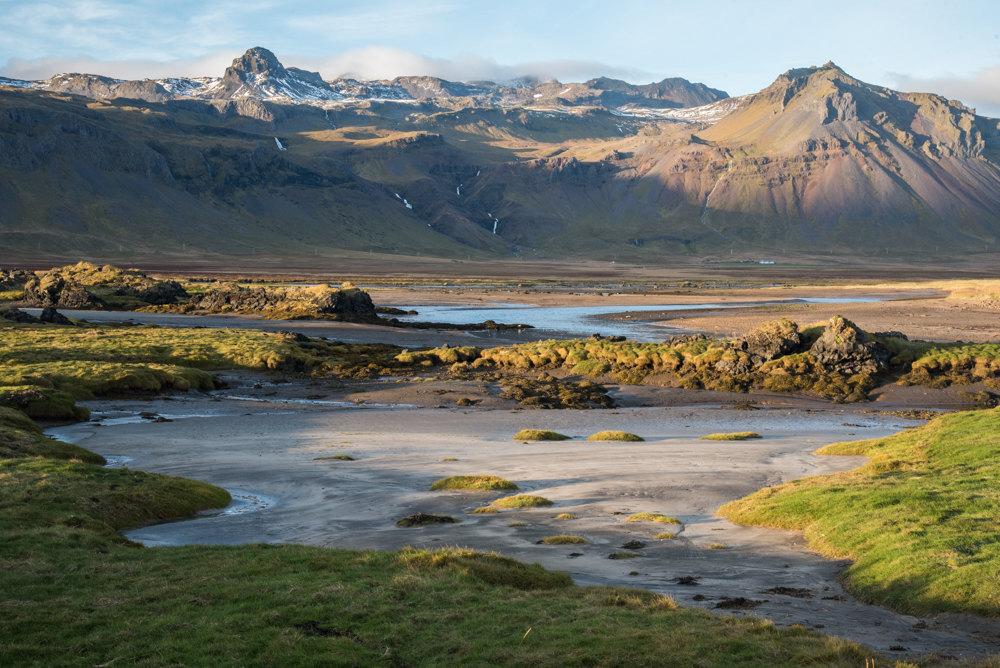 Ytri-Tunga beach
Located on the scenic Snaefellsnes Peninsula, Ytri Tunga stands out as another enchanting beach
adorned with golden sand. Ytri Tunga, named after the adjacent farm, distinguishes itself from many
other Icelandic beaches by boasting shimmering golden sand instead of the customary black sand.
Alongside Jökulsárlón glacier lagoon and the Vatnsnes Peninsula, Ytri Tunga ranks among Iceland's most reliable locations for seal sightings. Just offshore, on rocky outcrops, a few members from the local seal colony can be observed throughout the year.
The summer months, however, offer the best opportunities to witness these captivating creatures.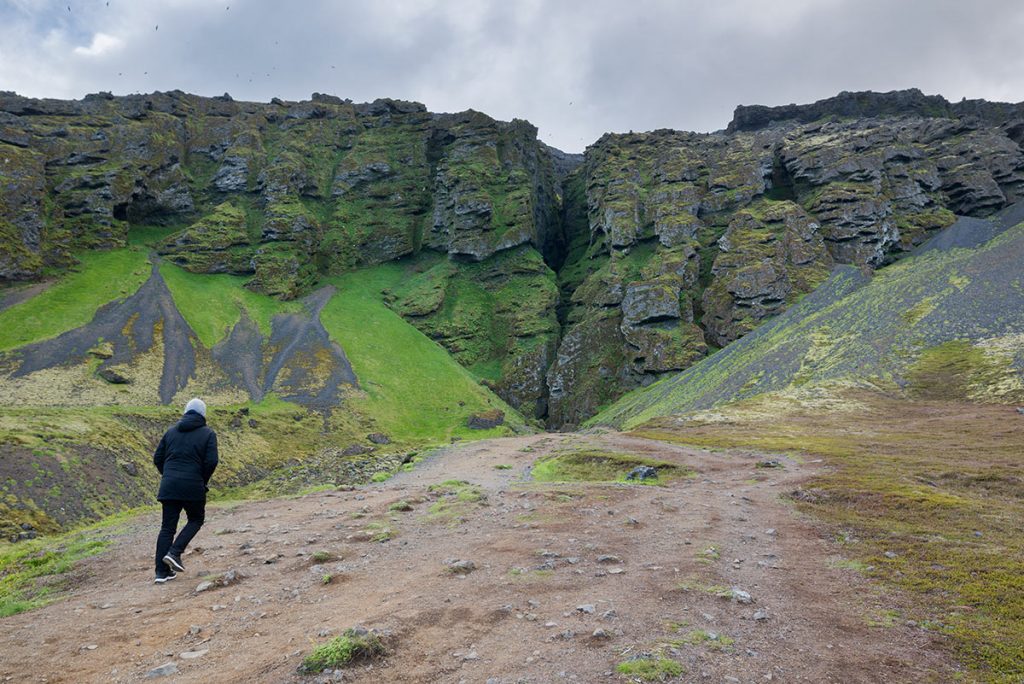 Rauðfeldsgjá Gorge
From afar, the presence of this gorge remains concealed. However, as you approach, a slender fissure becomes apparent within the mountain. To enter Raudfeldsgjá Gorge, you must traverse stepping stones across a shallow stream. Upon entering, you'll be greeted by moss-draped rock walls and glimpses of numerous petite waterfalls. For the more adventurous, the opportunity to ascend
some of these waterfalls to the rear of the gorge awaits.
Rauðfeldsgjá translates to Red-Cloak Rift. It's a beautiful gorge in Botnsfjall Mountain on the Snæfellsnes Peninsula where in the summer, it is possible to walk up to and climb inside the gorge.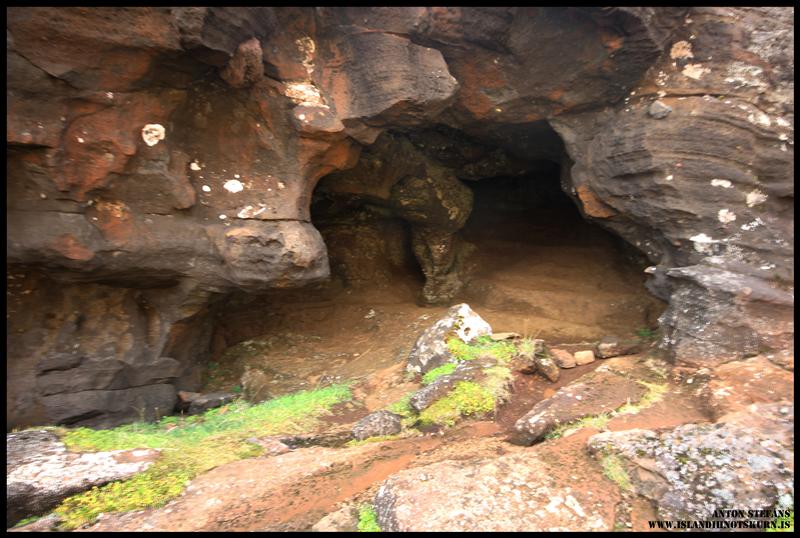 Sönghellir
Sönghellir, also known as the 'Song Cave', is a renowned cavern on the Snæfellsnes Peninsula, celebrated for its remarkable echoes. The cave's acoustic properties possess a magical essence, prompting visitors to indulge in the joy of hearing their own voices reverberate. Situated on the northern side of Mount Stapafell near the historic fishing village of Arnarstapi, Sönghellir, or the Cave of Songs, captivates with its captivating echoes.
According to legend, the cave served as a refuge for Bárður Snæfellsás, a mythical being of both human and troll lineage, who acted as the guardian and pioneer of Snæfellsnes, thereby bestowing the peninsula with its name.
Vatnshellir
Embark on a remarkable expedition into the depths of the Earth, traversing an ancient lava tube that dates back 8,000 years. Exploring Vatnshellir requires joining a guided tour, ensuring a safe and enlightening experience. Tours depart every hour on the hour, operating year-round from 10 am to 6 pm. Each tour spans around 45 minutes, unveiling the secrets of this captivating underground realm.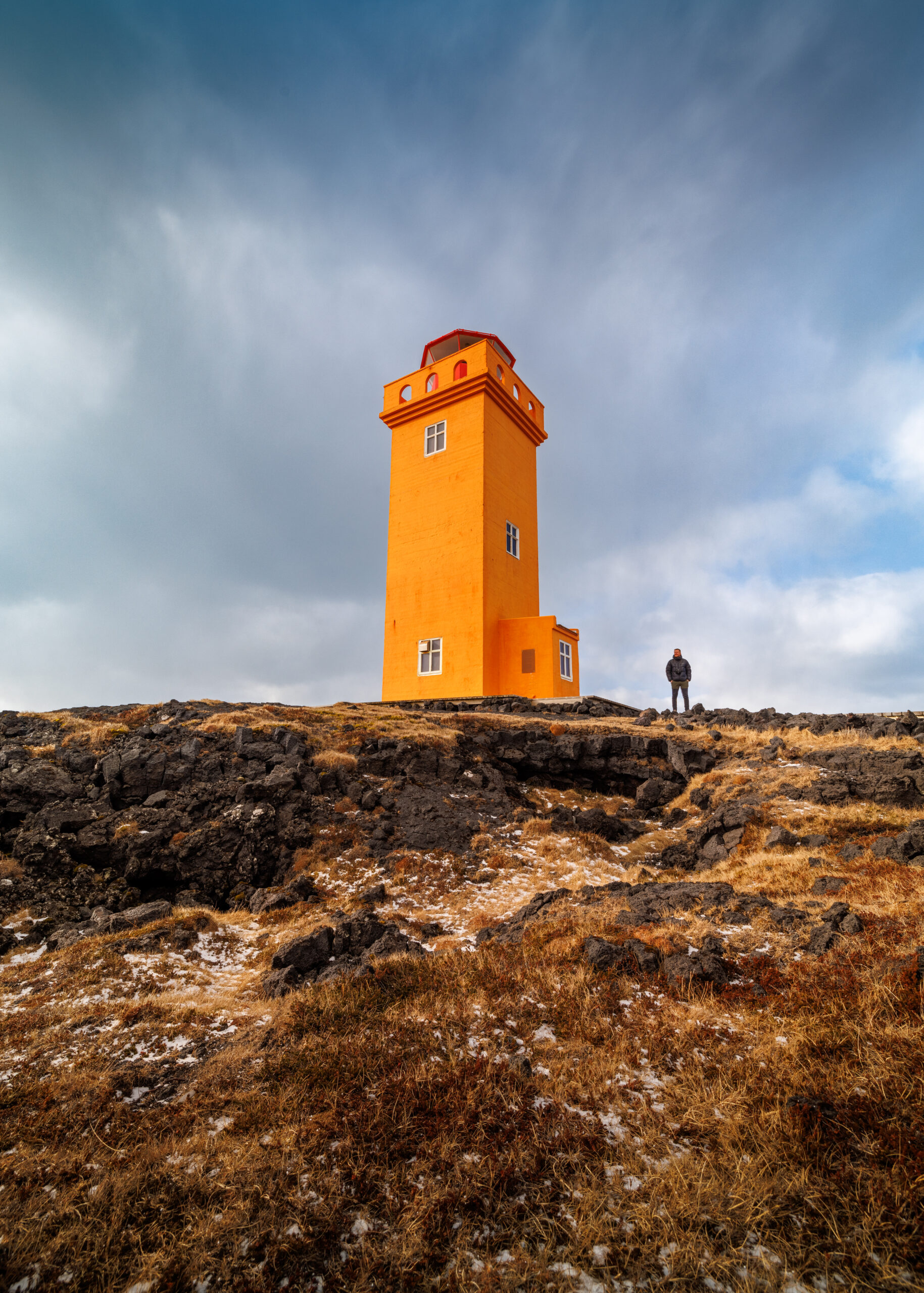 Öndverðarnes Lighthouse
Exploring Öndverdarnes offers much more than a glimpse of a lighthouse. Along its concise walking trails, you can delve into historical landmarks and venture towards the untamed coastline. This particular section of the Snaefellsnes Peninsula exudes a splendidly wild and secluded ambiance.
If you are drawn to off-the-beaten-path experiences, Öndverdarnes (alongside Svortuloft Lighthouse and Skardsvík Beach) stands out as one of the finest attractions on the Snaefellsnes Peninsula.